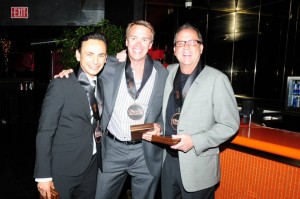 While every franchise candidate is unique, we strive to move qualified applicants through the process in 60 to 90 days. The best way to get started is to submit an initial inquiry. This allows us to confirm availability in your area and answer preliminary questions you may have before filling out an application.
PHENIX SALON SUITES FRANCHISE PROCESS STEPS
As a leader in the salon suites industry, Phenix Salon Suites  offers a straightforward and streamlined path to ownership. Our team of franchise experts will guide you through different steps to owning your own salon suites.
STEP ONE
Get Acquainted
After you have filled out the Franchising Opportunity Form, a Phenix Salon Suites representative will schedule a "Get Acquainted" telephone call. Based on our conversation – we mutually will determine if we would like to speak again so that we may provide you with additional information, including A) the concept difference for Phenix Salon Suites, B) store operations, location, demographics, and C) leasing build-out and start-up costs.
STEP TWO
Request for Consideration
The next step entails you filling out the Phenix Salon Suites Questionnaire and Personal Financial Statement so we can learn more about you and your current financial situation
STEP THREE
Mutual Expectation Call
During this 1-hour teleconference call, our Director of Franchising will deliver a complete overview of all marketing, training and support programs. Depending on the level of business expertise, some candidates will be scheduled to attend a start-up workshop conference call.
STEP FOUR
Founder's Call
During this 1-hour teleconference call, you will be able to discuss the business opportunity with the founder of Phenix Salon Suites.  Go over any questions you may have about the business with the founder of the company.
STEP FIVE
Franchise Disclosure Document & Agreement
This document outlines the franchise in detail and includes the agreement between you and the franchise.  Upon signing this document, Phenix Salon Suites will be able to move forward with its due diligence process to ensure this is a good fit for both parties.
STEP SIX
Discovery Day
After completing the Mutual Expectation call and the franchise disclosure documents, our candidate will be invited to attend a regional certified Discovery Day in Colorado Springs, CO.
STEP SEVEN
Executive Team Meeting Approval
Executive Team meets to announce invite to join our Family of Franchisees
STEP EIGHT
Franchise Approval!
If Selected, Offer is extended to join our Franchise Family