How We Support Our Franchisees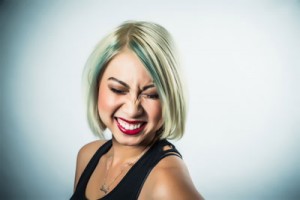 Current Phenix Salon Suites owners come from all different professional backgrounds: owners of other franchises, IT professionals, investment advisors, etc.  Very few of our operators have any salon experience whatsoever.  We understand that you are probably in the same situation and we pledge to be there every step of the way to aide you in opening and operating your salon suite location.  We understand that investing in Phenix Salon Suites is no small undertaking and might be the biggest investment you have ever made. Phenix will do everything we can to help you every step of the way and make sure you are comfortable in knowing that even though you are in business for yourself, you are not in business by yourself.
Real Estate Support
Our real estate team will work with you to ensure you pick the right location for your Phenix Salon Suite.  They will work with you and your landlord to ensure that the location you pick meets all of the requirements to support a Phenix.  Most importantly, they will tirelessly negotiate with your landlord to make sure you get the absolute best deal in regards to rent, tenant improvements and lease abatement.  Additionally, we will suggest a retail attorney to review your lease and ensure it is written in the most beneficial way possible to you.
Development Support
Our construction assistance starts with our third party architectural firm that has drawn most of the plans for our locations.  Due to the volume of business this firm has done with Phenix, they will save you between 50 and 75% on what you would pay another architect.  Upon completion of your plans, Phenix can suggest a general contractor that has worked with us in the past, or assist you in finding one from your market. This assistance includes helping you negotiate the contract to help you avoid hidden fees and change orders.  Finally, our construction team will visit your site personally to make sure the contractor does everything to our quality and standard specifications.
Training
Included in your affiliation fee is a multiple day training in Colorado Springs with our founders and executive team. Training for two individuals is included in the affiliation fee. Franchisee is responsible for all travel expenses. You will learn how to market your location to salon professionals in your area, manage your location through your property manager and operate your location on a day to day basis. We will supply you with all of the information that we have amassed during our years of operation so you can put our best practices to work for you and avoid the mistakes that we made in our early years. When you are ready to open your location, a member of our operations team will come to your location to prepare you for opening and make help make any last minute changes before opening.
Pre-Opening Support
Our pre-leasing department is available to help you with filling your suites before you open your doors. This team consists of individuals from the salon industry that know what is important to a salon professional and what is not. They can speak the language and help make sure that each potential tenant is handled in a way that gives you the best chance to secure them as a suite renter at your location.
On Going Support
By joining the Phenix Salon Suite family, you will have a team that has hundreds of years of cumulative salon experience at your disposal. They can offer you marketing, operational, and moral support. You will have access to additional income producing opportunities that are not available to any of our competitors or independent salon suites. These additional opportunities will not only add revenue to your Phenix location but will also make it more attractive to prospective salon professionals. Quite simply, you will have at your disposal everything you need to ensure your location is a success. To date, every single one of our franchisees has been a success. We at Phenix are very excited about you being our next success story.