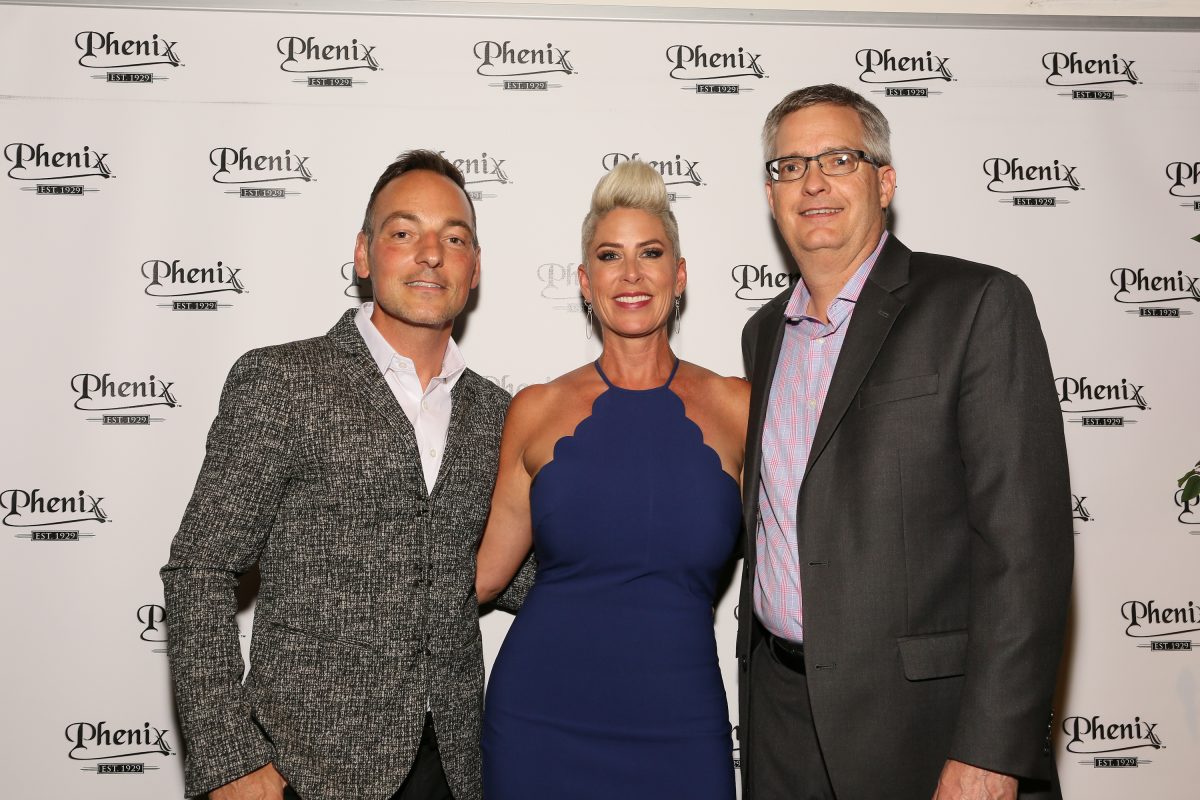 When Gina Rivera dropped out of high school, no one could have foreseen her future success. The day when she would become the founder and president of a beauty empire that included 250 franchises employing more than 5,000 salon professionals, a line of hair care products, and being featured on television in the moving reality series, Undercover Boss. Today, Phenix Salon Suites is one of the fastest-growing companies in the industry, and the only one named in Entrepreneur's Top 500 Franchises list. Rivera shares her road to success in her inspirational memoir, A Mirror and a Prayer.
Hairstyling is in Rivera's blood—her family has been in the profession since 1929—but her career path was anything but clear. A poor student, her rebellious streak led her to relationships with dangerous men and the adrenaline high of risky behavior. She was at her lowest ebb, using food stamps to afford groceries when she realized that she had to turn her life around. Rivera put herself on the path to success by:
-Choosing to face every new challenge with a can-do attitude
-Displaying fierce determination
-Becoming irreplaceable
-Surrounding herself with like-minded people
-Identifying her values
-Accepting the emotional support of family and faith.
How she went on to create the salon of her dreams, where she treats beauty professionals with appreciation and respect, and hairstyling reaches the highest levels of artistry, is at the heart of A Mirror and a Prayer. Full of insightful advice, Rivera's personal story is a guide to never give up in order to achieve your goals.
Gina Rivera is the founder and president of one of the fastest-growing salon companies in the industry. Her company rocketed to the top by opening nearly 250 locations nationwide in just five years. The company employs close to 5,000 salon professionals nationwide. Rivera is the recipient of multiple awards and was ranked the #25 salon franchise in the U.S. by Entrepreneur magazine in their 2017 top 500 ranking. Entrepreneur magazine also recognized her company as the Bravest New Franchise, Breakout Star, Fastest Growing Franchise, and Largest 200 Franchise. Rivera has been featured in numerous media outlets, including Fashion & Style, Modern Salon, and Huffington Post. With over 420,000 Facebook followers, her "Tip of the Week" has become wildly popular, providing advice to fans and beauty enthusiasts on succeeding in business and life. She also tours nationwide with her inspirational stage show, Colour Your Life.
Interested in learning more about franchising with Phenix Salon Suites? Click here to fill out our form to speak with a franchise development representative.