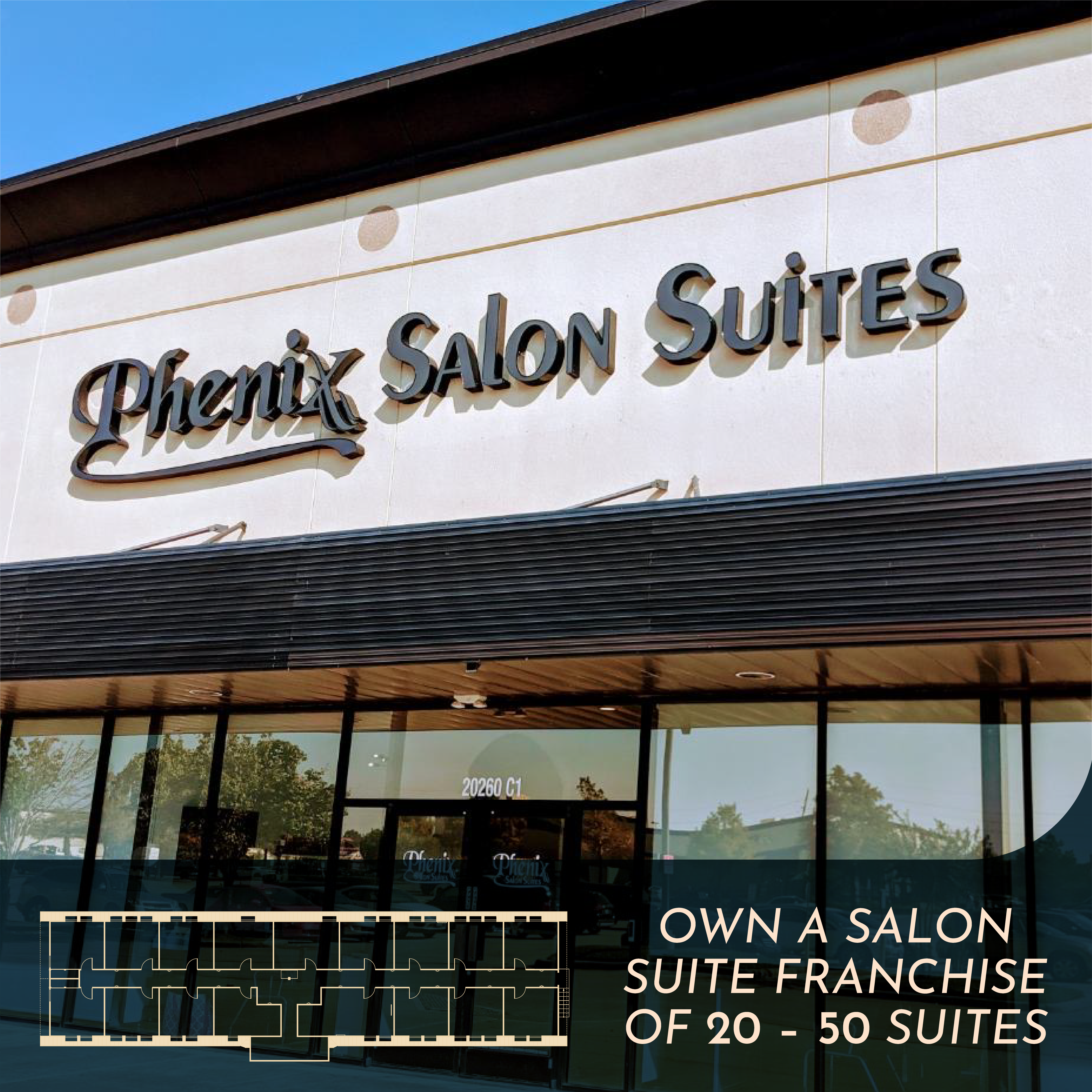 Did you know the recommended haircut cycle is every 4-6 weeks? Luckily with no salon experience required for our franchisees, they don't have to know this. Stability, a semi-absentee model and a simple revenue stream is arguably the driving benefit for entrepreneurs to look into our property management model—not a passion for beauty. However, lifestyle professionals are a key ingredient in our success over other property management concepts. Their superior ability to build loyal clientele means their guests visit more often, spend more money and provide free, word of mouth promotion that sustains the Phenix location as a whole.
So, what makes lifestyle professionals stronger relationship-builders? Lifestyle professionals walk a fine line between building the client's trust while also conducting a business relationship. They have to think like a business professional with a sales skillset in addition to being warm and approachable—a difficult combination for some.
At our core, Phenix Salon Suites aims to be a pivotal resource in enriching these small business owners, offering a space to perform their craft without the overhead costs of splitting revenue with a salon owner including, commissions on product sales.
Our salon suites allow lifestyle professionals to be their own boss and create a personal brand. This means clients have a direct avenue to promote both their new look and their lifestyle professional's brand through social media. This buzz reflects back on Phenix Salon Suites, bringing in more business and stabilizing each individual tenant and in turn, the franchisee.
Lifestyle professionals work with repeat business, and managing these relationships takes work. Providing excellent customer service can be a challenge, but if a client is happy, they'll keep coming back. Effective communication that prioritizes the listener allows an organization to have a strong and long-lasting relationship built on trust with its customers.
The relationship between our lifestyle professionals and franchisees is mutually beneficial. Three weeks after a visit, clients may already be scheduling their next appointment for the month ahead. They've settled into their new style and recommending their lifestyle professional to friends. As one client reaches this halfway point in the typical haircut cycle, another begins the cycle, cementing the repeat business that makes lifestyle professionals a more beneficial tenant for a property management concept.
Click here to earn more about our franchising opportunities.