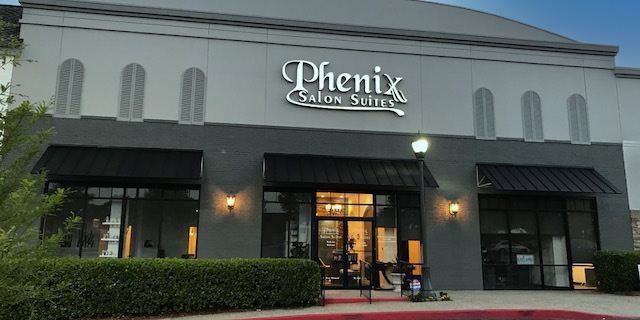 When embarking on any type of franchise investment journey, you must determine which kind of business model best suits your professional goals. Simply put, B2B franchises provide products or services to other businesses. Working with other businesses fosters a different environment than consumer-facing franchises, so it is important to carefully consider which option is the best fit for you.
Check out some particular reasons why B2B franchising is a smart business decision:
Your business will be recession resistant. Specifically in the beauty space, its services will always be in great demand, even in times of economic instability. Whatever their reasoning, people are reluctant to give up services that help them look and feel their best. When the COVID-19 pandemic halted the growth plans for a myriad of businesses around the world, Phenix Salon Suites kept pushing forward, opening our 300th unit in early 2021. Our recession-resistant model kept Phenix Salon Suite franchise owners in operation and earned us a 600% increase in demand from lifestyle professionals since the pandemic began. Additionally, salons will be one of the last industries to experience automation. While computers and robots are replacing vocations like factory assembly and grocery checkers, there isn't a robot that can cut your hair as well as your preferred stylist.
Your business will require low overhead. B2B franchises usually have cheaper startup costs and operational costs than other types of franchise enterprises. Our franchise owners simply collect rent from tenants without the overhead of staffing or inventory, something that many industries are struggling with today. Further, because our flexible design footprint works for all real estate types, including strip malls, freestanding units, and anchors, many franchisees are spared the struggle of finding the right location for their suites to occupy.
You'll easily form long-term relationships. Once B2B franchisees have attracted clients, retention rates are usually strong. As a result, franchisees can devote more attention to maintaining current connections than forging new ones. On average, Phenix has a 95% occupancy rate, meaning our franchise owners don't struggle to find tenants. While consumer trends are always shifting, B2B industries often change at a much slower rate. A franchise could take longer to secure a new client, but once a connection is made, both parties benefit from ongoing customer loyalty.
You'll enjoy a greater work-life balance. B2B franchises often have the advantage that you normally only have to work while your clients, or other businesses, are working, thus many of them are open from Monday through Friday during regular business hours or on an as-needed basis. Compared to many B2C franchise concepts, like restaurants or retail, this offers more freedom for work-life balance. Wisconsin-based franchisee Nick Stauff, who used to spend nearly 110 hours a week operating a restaurant franchise concept, can attest to this. "Phenix gives me flexibility. This kind of franchise model not only keeps me financially successful, but now I also have so much more time to spend with my family."
You'll receive hands-on marketing support and useful resources. B2B franchises frequently provide support in the form of IT services, business consultancy, payroll, insurance, and commercial cleaning. At Phenix Salon Suites, all of our franchise owners receive access to financing, expert assistance with site selection, market analyses designed to assist with setting suite rates, a template website to accommodate internet presence and a 43-point marketing plan focused on engaging and attracting lifestyle professionals. To top it off, lifestyle professionals utilize Gina's Platform, our innovative mobile app that offers faster processing times, improved scheduling features, an enhanced client interface and QR code payment options.
Since we opened our first location in 2007, we've remained on the cutting edge of a thriving industry. With over 330+ locations worldwide and recognitions from top-industry award rankings, including Entrepreneur's Fastest-Growing Franchises list for eight consecutive years. Our impressive growth is a true testament to our brand power and stability.
Complete your portfolio with our scalable B2B concept. Learn more about franchising with Phenix Salon Suites.