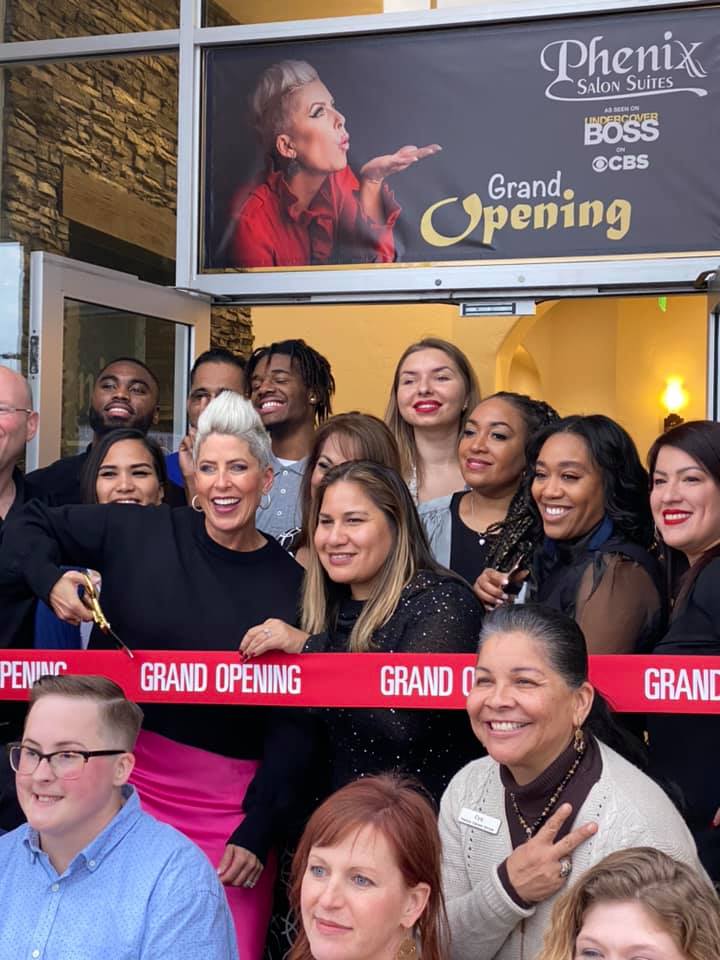 Gina Rivera is the beauty icon behind our leading salon suite franchise. With her family's nearly 100 years of experience in the salon industry, Gina crafted the business model with lifestyle professionals in mind.
Phenix Salon Suites came to life after Gina became fed up with working for salon owners who didn't have empathy for their stylists. After opening Phenix Salon in 2003 then a traditional salon, Gina realized the obstacles and expenses that came with managing a salon business, all while working with a full book of clients.
"I thought perhaps if I gave these dozen stylists more freedom with their own "mini salon" then maybe I could focus on my clients and that's when Phenix Salon Suites was born," Rivera said in a recent interview with Adam Mendler.
With inspiration struck, Gina set out to create the first Phenix Salon Suites in 2007, which was well received by the public and beauty community. Pioneering a new venture for salon professionals, Phenix Salon Suites eliminated the dilemma between splitting profits with a traditional salon or going into an expensive business venture.
It's Gina's connection to the beauty industry, along with her experience as a stylist that allows our model to attract top-tier talent, filling our salon suites quickly and building long-term relationships. The interior and layout of our prototype was designed specifically with suite tenants in mind, utilizing sleek and modern finishes that meet the needs of top salon professionals. In fact, Phenix Salon Suites operates with an average occupancy of 95%, creating reoccurring revenue for our franchise owners and a proper environment for lifestyle professionals to practice their craft.
Over the next several years, Phenix Salon Suites grew nationally with a franchise model and continued to attract the attention of experienced investors looking for a low-time commitment franchise opportunity.
Today, Phenix Salon Suites is a global industry leader, with 400 locations open or in development in five countries worldwide. Gina remains an active part in our development and growth, elevating the opportunity to entice lifestyle professionals with Gina's Platform, a game-changing digital tool exclusively for Phenix Salon Suite stylists to grow and run their businesses.
With recognition on prestigious industry lists like Entrepreneur's Top 500 Franchises list, Entrepreneur Fasting Growing Companies and Franchise Times Top 500, we're continuing to trailblaze growth and looking for seasoned investors to join us.
Learn more about franchising with Phenix Salon Suites.