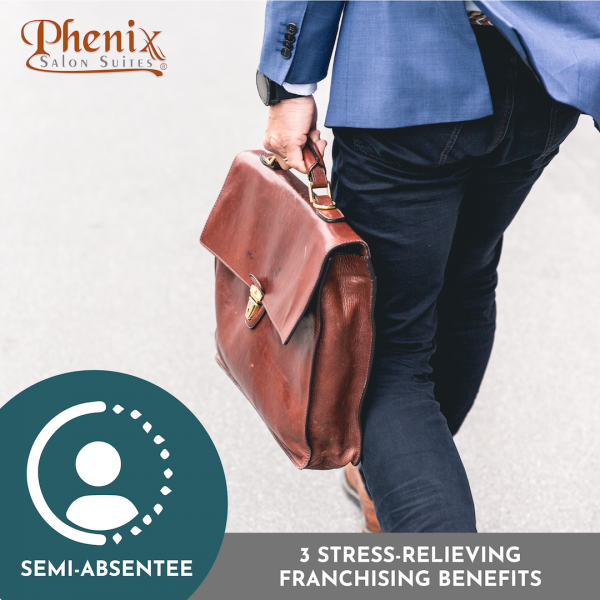 What does a successful C-suite executive, a retiree looking for a post-career investment and a multi-unit, franchise veteran all have in common? More than enough passion and not enough time. The answer is semi-absentee franchise investing.
Semi-absentee franchising comes with all the benefits of owning your own business without having to give up your time to run it. Franchisees can manage most of the business remotely with flexible hours and minimal employees.
The beauty of semi-absentee franchise ownership is taking the franchisor's successful playbook and using this low-risk opportunity to own your own business with a minimal time commitment. If that isn't enough to convince you, here are five additional compelling reasons to consider investing in a semi-absentee model.
Diversifying Your Portfolio
 Whether you're adding to your portfolio, or preparing for retirement, building multiple income streams is a strong path to financial security. Diversifying your investments with a semi-absentee franchise model allows your money to essentially work for you while you maintain your day job—or tee time.
As the pandemic has shown, job security can change in an instant. Take the stress off planning for your future by investing in a semi-absentee franchise.
Work-Life Balance
Work-life balance is a rarity in corporate America, but semi-absentee models typically only require fewer than 15 hours a week onsite. This gives you plenty of time to spend with family, or work on other passion projects. Yes, you can have it all.
Stress Less
From a demanding workload to worry of layoffs, managing workplace stress is a big influence on job satisfaction. Generally, employees have limited control in the workplace, leaving a lot of uncertainty. Times of economic downfall has created influxes of franchise inquiries as professionals look for secure opportunities where they get to be their own boss.
While franchise ownership is not without its own challenges, you manage your business on your own terms with the confidence that you are following a proven playbook and have the backing of a strong team.
A Great Opportunity
This all sounds too good to be true, right? Well, take Phenix as a case study.
As a concept centered around property management with a twist, Phenix licenses space to tenants who, in turn, operate their own business. The day-to-day maintenance and oversight of the property typically require one part-time employee with the remaining above-store tasks completed remotely in under 5 hours per week.
Semi-absentee concepts like Phenix are changing the way others view business ownership and diversify their income by providing an essential playbook for entrepreneurs to hit the ground running towards future success.
Learn more about franchising with Phenix Salon Suites.