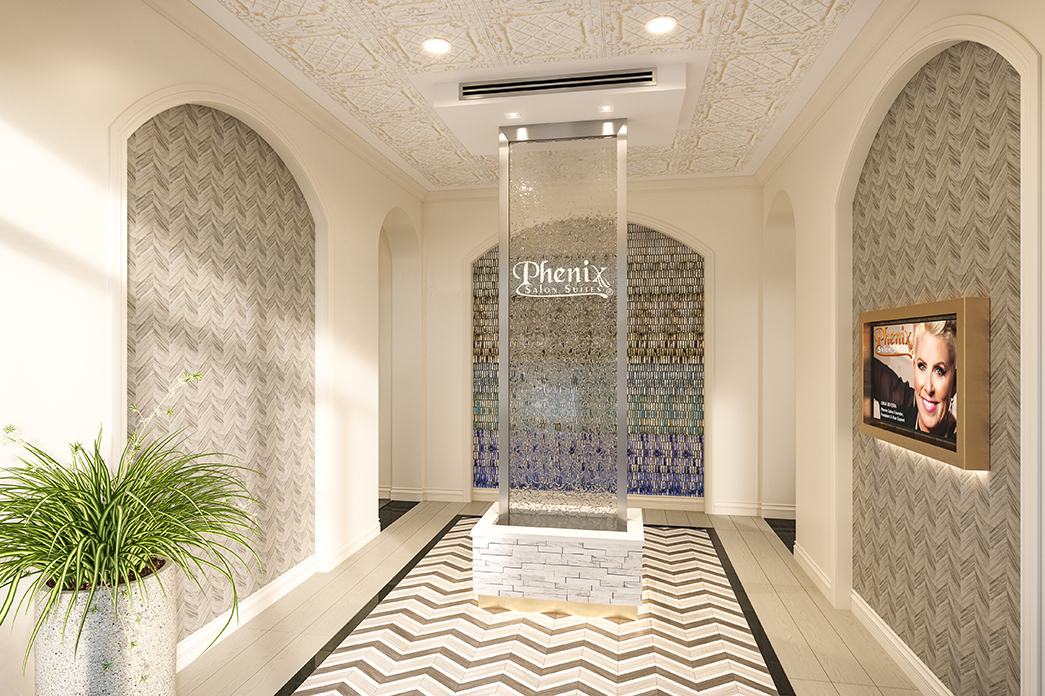 The beauty of a franchise model is the ability to follow proven systems and processes to drive business growth and improve your bottom line. With the Phenix Salon Suites franchise model, our team provides the tools and training to help our franchisees succeed and reach their goals.
Here are just a few ways Phenix Salon Suites can help you build and grow your business:
Site Selection and Lease Negotiation
One of the most significant challenges of opening a new franchise business is finding the right location and negotiating the lease. At Phenix Salon Suites, we assist our franchisees with site selection and lease negotiation to ensure that they find the best possible location for their business. A typical Phenix Salon Suites location can vary between 3,500 – 13,000 sq. ft. and house between 14-73 suites. All types of real estate – strip malls, free standing units, and anchors can work. We have an experienced real estate team that works with franchisees to identify high-traffic areas and negotiate favorable lease terms.
Marketing and Advertising Support
At Phenix Salon Suites, we recognize the importance of marketing and advertising in building a successful business. That's why we provide our franchisees with comprehensive marketing and advertising support. Our experienced marketing team works directly with franchisees to fill your suites before the grand opening. Your goal is to open with at least a 70% occupancy rate, but the top 50% of Phenix locations experiencing a 98.9% occupancy rating*, demonstrating the thriving demand from lifestyle professionals.
Advancing Operations and Technology
Running a successful franchise business requires ongoing operational support, and Phenix Salon Suites is committed to providing our franchisees and lifestyle professionals with the technology and resources they need to succeed. We are constantly rolling out systems and technology to make their businesses profitable. One recent innovation to drive business growth is Gina's Platform, a free, game-changing digital tool for our lifestyle professionals and franchisees to help manage the day-to-day operations. It's one of the many ways we set ourselves apart from other concepts.
Becoming a Phenix Salon Suites franchisee is an excellent opportunity to own and operate your own business with the support and resources of an established brand. If you're interested in learning more about franchising with Phenix Salon Suites, contact us today to speak with a member of our team.
*According to the 2023 FDD