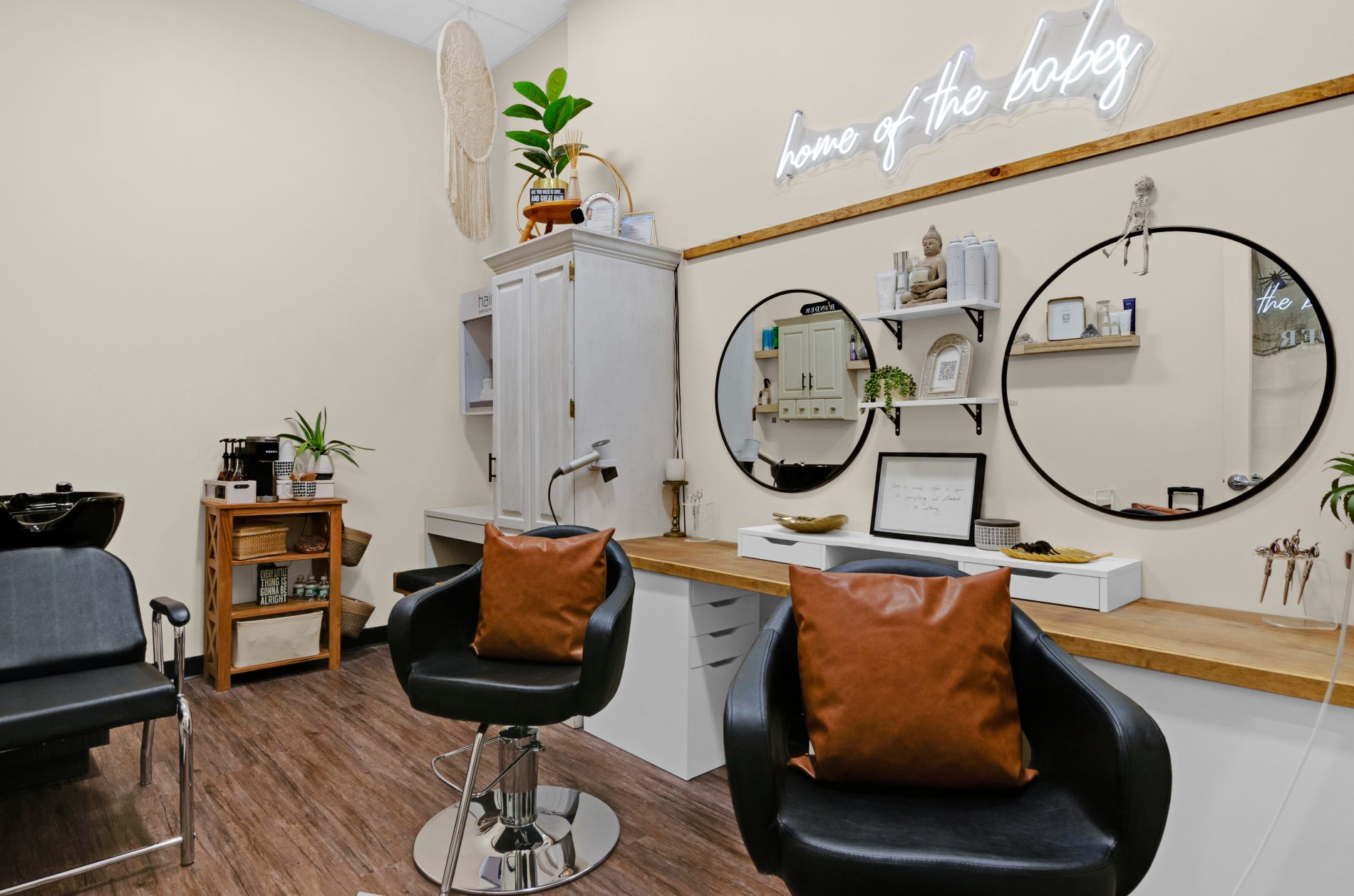 In an industry that thrives on innovation and adaptability, Phenix Salon Suites is leading the way by revolutionizing the salon experience. Salon professionals across the nation are increasingly opting for the suite environment over crowded standard salons, and the demand continues to surge for salon suite franchises like ours.
The reasons behind this growing preference are clear: privacy, personalization, and the freedom to create a unique brand. At Phenix Salon Suites, we are proud to cater to this rising trend and provide our franchisees and salon professionals with a game-changing opportunity to thrive.
Riding the Wave of Salon Suite Demand
This year is already shaping up to be a strong one for Phenix Salon Suites. Our 2022 FDD revealed that the top 50% of locations have experienced a remarkable 98.9% occupancy rate, a testament to the widespread appeal and success of our salon suites concept. This achievement not only reflects the satisfaction of our salon professionals but also highlights the profitability and scalability that our franchisees enjoy. It's a win-win situation that sets us apart from traditional salons.
One remarkable example of the surging demand comes from our franchisee, Milad Demetry. His existing Phenix Salon Suites location in Lakewood, California, reached full capacity, with a waitlist of eager salon professionals seeking their own space within Phenix Salon Suites. Fueled by this overwhelming response to meet the needs of his growing clientele, Milad made the strategic decision to develop an entirely new location right down the road. This expansion showcases the immense potential for growth and success within our franchise system.
Leading the Way with an Award-Winning Franchise Model
At Phenix Salon Suites, our commitment to excellence is not just a promise but a proven reality. Our industry-validated model has garnered numerous prestigious awards, showcasing our unwavering dedication to providing a top-tier franchise opportunity. We kicked off 2023 with an incredible force as Entrepreneur recognized us as the nation's #1 salon suite. Landing on Entrepreneur's Franchise 500® list for 10 straight years is a milestone in itself but ranking #1 in our category this year is certainly a remarkable achievement. We were also once again named to their Fastest Growing Franchises list for the 9 years in a row.
The surge in demand for salon suites is not just a passing trend; it's a revolution in the beauty industry. Salon professionals are recognizing the value of owning their own space and being in control of their destiny. With our proven track record and unmatched brand reputation, Phenix Salon Suites offers a turnkey franchise opportunity that provides you with the support, resources, and proven business model to thrive in this ever-evolving industry.
Click here to fill out our inquiry form and connect with our franchise development team.