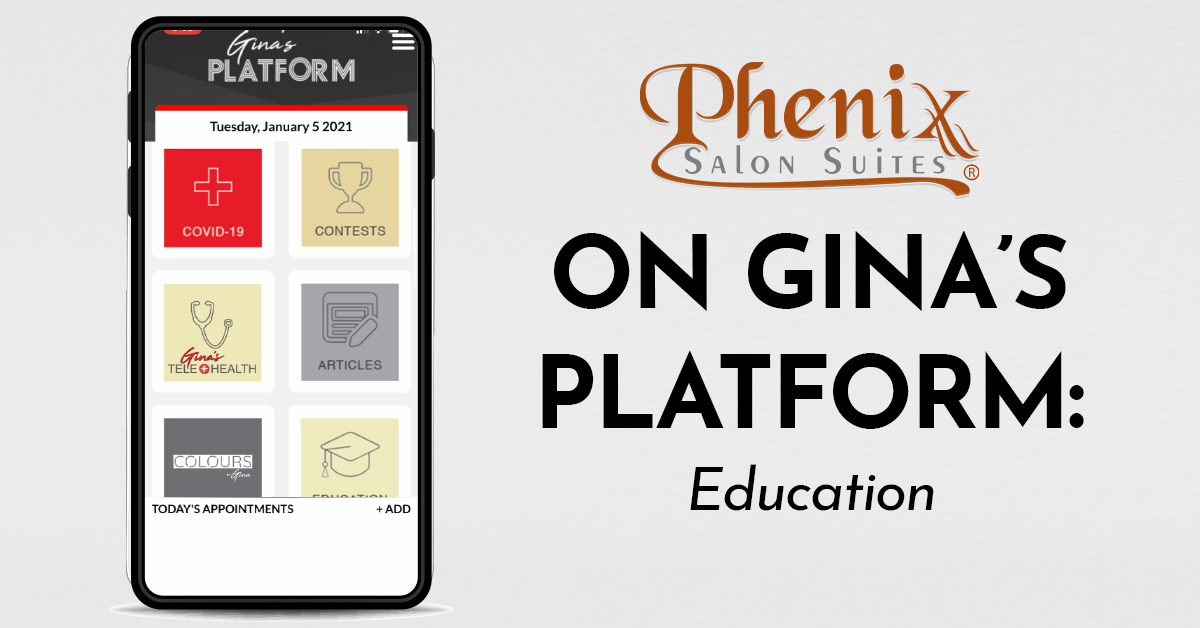 A mobile app is a powerful, pocket-sized marketing tool that connects small business owners with the people they serve.
At Phenix Salon Suites, we provide salon professionals with the freedom and fulfillment of running their own business. We launched Gina's Platform, a proprietary mobile app, in 2019 as yet another game-changing tool that sets our salon suite franchise apart from the rest.
Informed by the experiences of our founder, master stylist Gina Rivera, Gina's Platform aides our lifestyle professionals in growing their businesses. The number of users has grown over 400% since its launch in 2019, with huge recent spikes in activity as digital has come to dominate every service industry.
As brands look for creative ways to increase engagement, here are three strategies we took in consideration when building our mobile app platform:
Develop your app with the user experience in mind
All successful apps are developed with the primary needs of the user in mind. Addressing the user's daily pain points will play a huge role in how frequently they use the app. Ask- how helpful will this tool be throughout your user's day? What opportunities do we have to streamline daily operations and make this platform an essential resource?
As a salon industry veteran—and stylist herself—Gina Rivera understands the difficulties that come with running your own business and designed her app to fit a salon professional's needs. Features include appointment scheduling, monitoring revenue, tracking inventory and more. It takes the weight off management so users can focus on their craft.
Make it Interactive
Messaging within the app is a great way to encourage engagement. Depending on the purpose, the ability to build a community within the application develops deep connections, brand loyalty and user retention.
Gina's Platform is designed to help our tenants manage their small business – with tools to communicate with their own clients. Whether that be scheduling an appointment or chatting with a qualified stylist in your area, we provide the tools to keep the consumer engaged and it pays off big time for our tenants.
Use Relevant Push Notifications
Every chime of a new notification is a direct message to the user about the usefulness of the app. Too many and you'll lose them. Too few and they'll forget you. To keep an active and engaged audience, send only necessary and useful alerts.
Gina's Platform users can opt in to receive daily motivational quotes to inspire our professionals to achieve their professional goals every day. Users also receive exclusive access to blogs, podcasts and videos to dive deeper into the beauty industry. Other timely notifications, such as our addition of PPP resources, directly correlate with doubling or tripling app activity.
More about Gina's Platform
Gina's Platform offers exclusive features to our tents, including:
No Application Fees or Contracts
Advanced Scheduling System
Industry Low 2.5% Credit Card Processing Rate
Leading Revenue, Product and Inventory Tracking
Privacy Settings for Calendar
Share to Social Networks
Top of the Line Marketing and Communication Tools
Secure and Safe Cloud Environment
Click here to explore Gina's Platform for yourself. Learn more about franchising with Phenix Salon Suites.