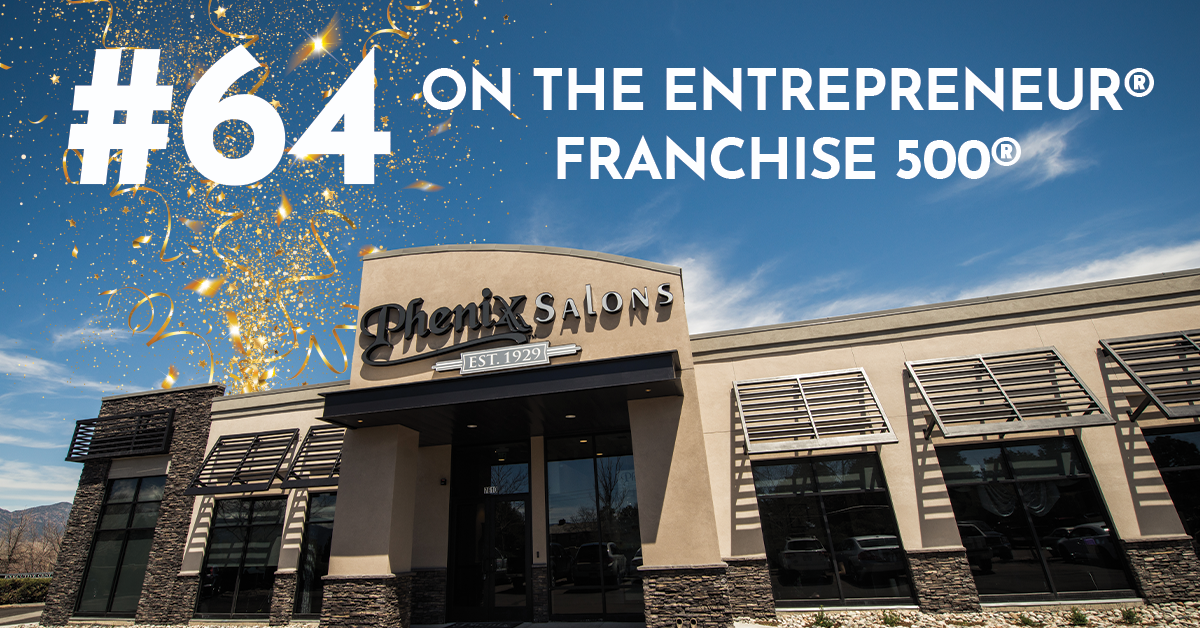 Coming out of this unprecedented past year, we are thrilled to be entering the new year with a strong team of entrepreneurial franchisees ready to take the suite-leasing industry by storm. In fact, Phenix Salon Suites anticipates immense growth in 2021, with an expected 80-100 new deals signed by year end.
After ending 2020 with an impressive 344% increase in salon professional inquiries and 57 signed franchise agreements, we're also celebrating new locations coming to Pennsylvania, Florida and New Jersey. In the near future, several openings will take place across Texas, Tennessee, New York and California.
Our massive growth is picking up attention. Entrepreneur Magazine ranked us #64 in Franchise 500 for 2021. We're among the top 15% and are up 74 spots up from the previous year. With our simple business model including one employee, no inventory and a strong success rate, it's no wonder we are growing so quickly.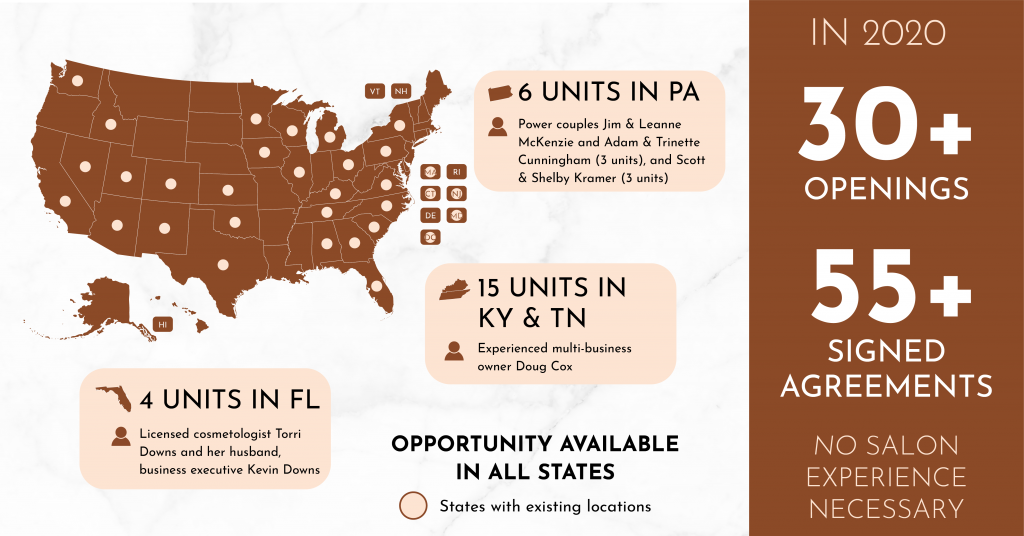 Franchisee Jeff Davids is kicking off the growth phase with two Texas salon openings in Frisco and Flower Mound this January. With 16 years of experience in the real-estate industry, Davids felt that pursuing a new career in franchising would be a natural extension. With the addition of these two locations, the brand currently has 30 salon suites open in Texas, yet plenty of room for expansion.
We are also celebrating the one-year anniversary of Gina's Platform, the app created by founder Gina Rivera that has grown more than 480% since its launch. Gina's Platform helps lifestyle professionals reach their goals, with a union for independent stylists to access the appropriate funds to keep their businesses afloat amid the pandemic.
While coast-to-coast development is underway, Phenix Salon Suites is targeting major metro cities including Houston, Columbus, Detroit, Boston and New York City. Additionally, we have expansion opportunities in Washington, Oregon, Louisiana, Mississippi, Alabama and Northern California for growth.
We are grateful for our incredible franchisees and the talented salon and lifestyle professionals that have allowed us to grow as we move ahead in 2021. We are excited to see the 2020 momentum continue and look forward to the opportunities this new year will bring. 
Learn more about franchising with Phenix Salon Suites.