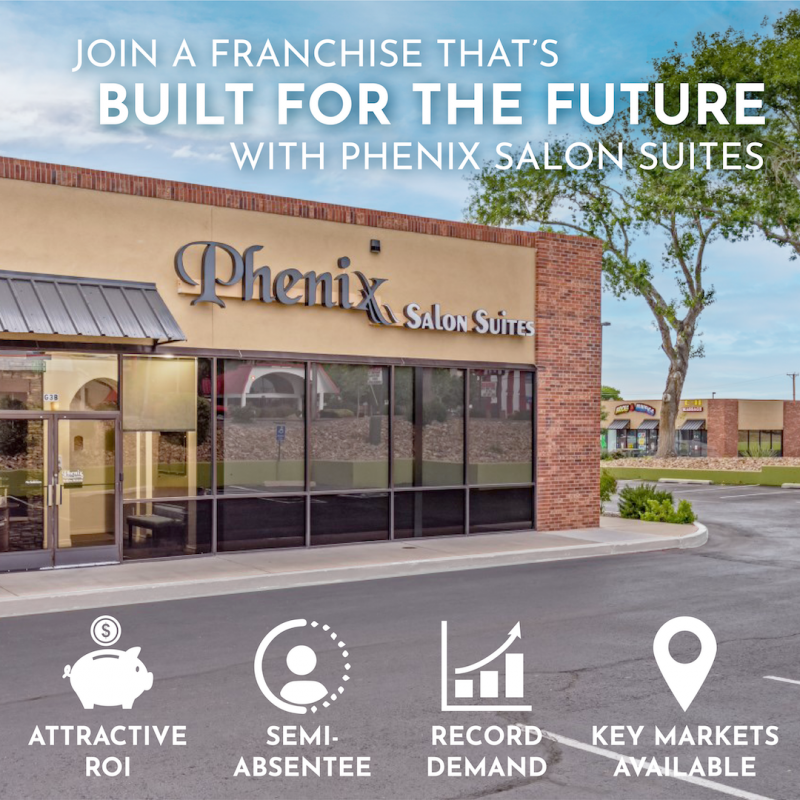 The flashy franchise world of fast-casual and fitness dominates day-to-day awareness, but what forces are driving businesses behind the scenes?
A business-to-business (B2B) franchise sells products or services to other businesses, forming trusted relationships. For example, Phenix Salon Suites is a property management concept that provides salon suite rentals to lifestyle professionals. Essentially, franchisees act as their landlord while the professionals run their own business. There is no inventory to manage or employees to hire—franchisees simply collect rent and watch their franchise locations grow.
B2B franchises are a solid investment for business owners who want greater stability and a stronger ROI. Here's why they're profitable investments.
Loyal customers
As a B2B franchise owner, you help your clients grow and run their own businesses. Gaining your clients' trust allows you to form strong, long-lasting relationships. There is built-in stability that you don't often see with other business models. In the beauty, health and wellness industries, lifestyle professionals typically retain client loyalty for years, creating reoccurring business every few months.
Consistency
Businesses aimed at attracting customers may be subject to changing trends. In the B2B model, your clients sign leases or longer-term contracts to create consistent cash flow. As a salon suite franchise owner, you are not responsible for finding customers for your clients. Their individual business isn't going to affect your bottom line.
Flexibility
 Since B2B businesses don't cater towards consumers, there is greater flexibility in your schedule as a franchise operator. At Phenix Salon Suites, our semi-absentee model allows you to do most of your work remotely, with only one part-time employee required to handle the day-to-day maintenance.
Become a B2B Franchise Owner
There are numerous benefits to owning a B2B franchise like Phenix Salon Suites. Click here to learn more about our opportunities.