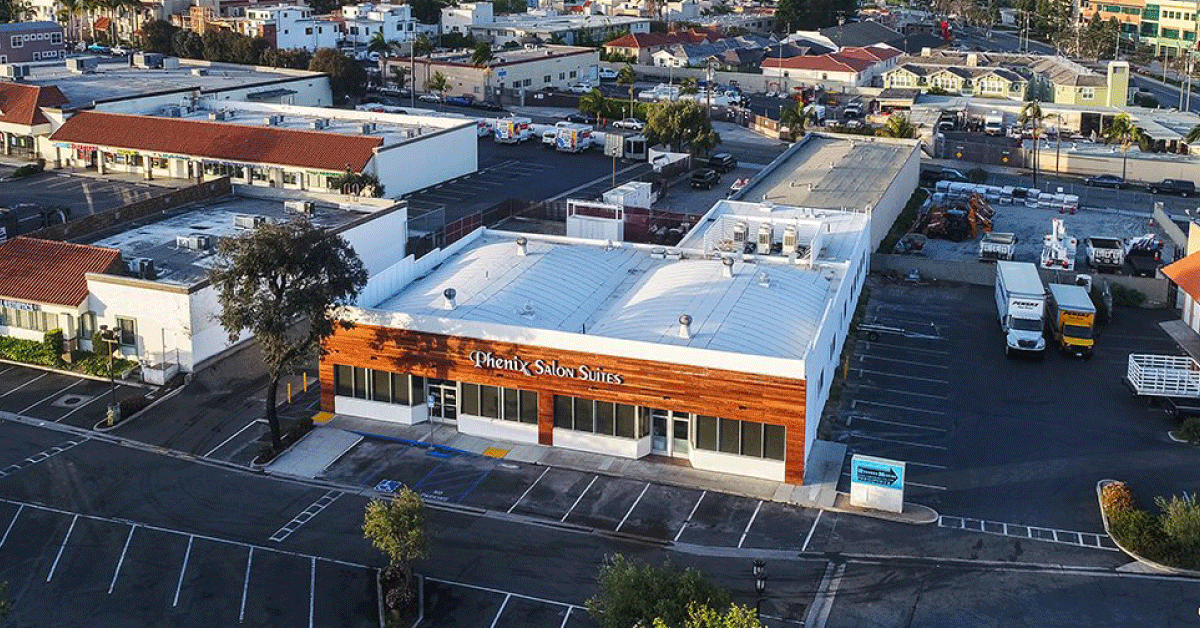 We're bringing something "suite" to a market near you! Following a strong year of multi-unit agreements both domestically and internationally, we're celebrating 30+ newly signed agreements as we continue to expand from coast to coast.
With an already established presence in Illinois, we're blowing into the Windy City with a two 5-pack development deals with Theresa Townsend and John Kunka to expand our presence across the state.
Townsend's strong sales and management background provided the perfect skill set for our semi-absentee model. She is looking to develop these upcoming locations in the Hyde Park, Bronzeville, South Loop, Chicago Metro and South Suburban neighborhoods, with her first salon suite location in 2023.
"When I started researching various franchise opportunities, Phenix stood out because of its commitment to the success of lifestyle professionals and the personal family touch of the brand," said Townsend. "I am deeply committed to meeting the needs of lifestyle professionals to ensure they can provide top-notch service to their clients, and partnering with a brand with those same pre-existing values is really important to me. I am excited to launch my Phenix locations in Illinois, where there is a strong existing brand presence, and utilize my creative and relationship skills to empower lifestyle professionals to become business owners themselves."
Other area agreements include Brian and Debbie Parker, who recently executed franchise agreements to develop six new Phenix Salon Suites locations in Utah and South Carolina.
Are We Hair Yet?
With the International Franchise Association projecting Florida as a top state for franchise growth in 2022, we're igniting Florida development with two new openings in Port Orange and Hialeah.
Both openings are part of multi-unit development agreements with two sets of reputable entrepreneurs to bring more than seven new salon suites throughout Florida.
"When I was looking into my next business venture, an investment with Phenix was a simple decision considering the similarities it has operationally to managing my real estate properties," said Alex Bello, multi-unit operator. "I liked the salon suite model and the flexibility it offered entrepreneurs. Phenix specifically had the puzzle already put together for franchisees, and I saw a great opportunity to bring more Phenix salon locations to the Southeast."
On the heels of growth in the sunshine state, we're thrilled to expand our presence in Tucson, Arizona, and Raleigh, North Carolina, with openings expected by the end of the month.
Phenix Salon Suites are changing the industry for entrepreneurs! With franchising opportunities nationwide, join one of the fastest growing salon suites franchises that provides support, flexible hours, and limited staff and inventory.
Learn more about franchising with Phenix Salon Suites.