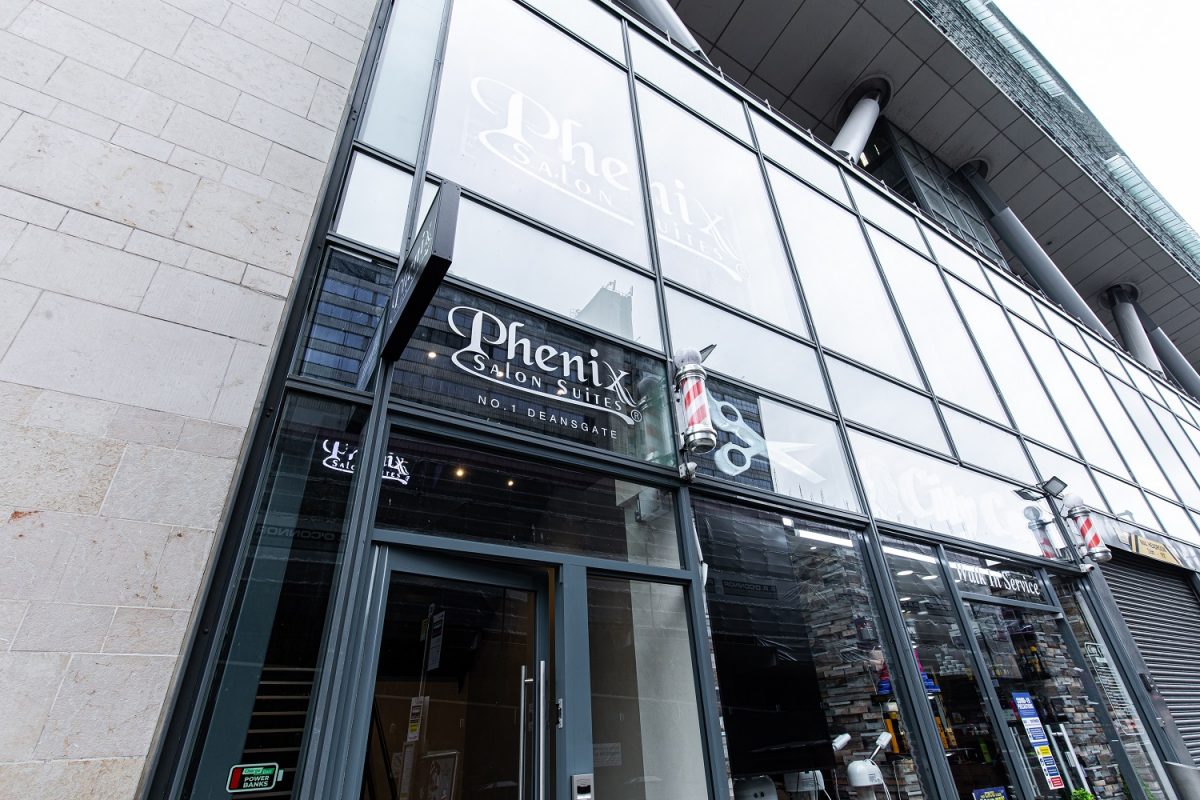 Steering Phenix Salon Suites towards global prominence, our robust international team has been instrumental in propelling our brand to new heights. Leading the charge across the pond is John Gillespie, our Managing Director of U.K. & Europe.
We sat down with John to get an inside look at the remarkable strides Phenix Salon Suites has taken on the international stage. From triumphant success in the United Kingdom to poised expansion worldwide, we uncover the secrets behind our brand's extraordinary success.
Q: John, could you tell us about your role in Phenix Salon Suites' expansion into the U.K. and Europe?
"Certainly. As the Managing Director for U.K. & Europe, my role with the brand has been heading up our operations in the U.K. and European countries. This includes working closely with our Master Franchise team for the U.K. & Ireland, overseeing the selection of suitable real estate, sourcing salon equipment and training our Suite Coordinator team in our specially designed 'The Tour' program.
Additionally, I provide business mentorship to our lifestyle professionals, guide our social media and marketing efforts, strategize with our Master Franchise team, and leverage my extensive 30+ years of industry knowledge and experience. It's a comprehensive role that encompasses all aspects of Phenix Salon Suites' international growth."
Q: What unique value does Phenix Salon Suites bring to international markets?
"Phenix Salon Suites offers a truly distinct business model that was previously unheard of outside of the U.S. We were the first in the U.K. to launch this fantastic opportunity. Not to mention, we have a unique founder in Gina Rivera, who is well-known in the salon industry. Gina's personal story, hands-on approach and family values, deeply resonates and plays a crucial role in telling our story and driving our growth."
Q: What strategies have been most effective in building brand recognition in new countries and attracting both franchises and salon professionals?
An integral part of our success has been our proactive approach to building our social media presence. We started this process even before finding a location, ensuring we were getting our name in front of lifestyle professionals. Our team has been active at international franchise shows, including Japan, Germany, France, Australia and the U.K., to build new relationships and attract franchisees. This has proven to be essential in building our brand recognition.
Q: What would you say has been the most significant milestone in Phenix Salon Suites' journey in the U.K. and Europe?
A standout milestone for us was achieving full occupancy at our first U.K. location within an impressive seven-month timeframe. This not only instilled confidence in our model but also made waves across Europe. It's important to note that we were an entirely new model, introducing a new way of working in the U.K., so it was fantastic to see the positive public reception.
Q: Can you share any insights into future international Phenix Salon Suites markets coming soon?
I'm currently speaking to you from Madrid, Spain, where we should have an exciting announcement on the horizon. We're also in discussions in Sweden, Ireland, Italy and France, so keep an eye on us!
To learn more about franchising opportunities in international markets, click here to fill out our inquiry form and connect with our team.